Veterans
I am honored to represent the over 35,000 veterans in California's 52nd Congressional District. Their devotion and sacrifice are the bedrock of our sovereignty as a Nation, our values as a people, our security as a democracy, and our offer of hope to those in other lands, who dream of the freedoms we enjoy. As we continue to welcome home the brave men and women who have been serving our nation faithfully in Afghanistan – and those who returned from Iraq – let us rededicate ourselves to the work of helping them transition back to civilian life. We must ensure that they have access to the care they need to heal the physical and psychological wounds of war, and create jobs that will help them secure their place in a strong and growing middle class.
Below are resources for veterans and their families through the Department of Veterans Affairs and local service providers. I am dedicated to providing the highest quality services to the men and women who have honorably served our country in uniform. Please feel free to contact one of my two district offices for assistance with any questions or concerns.
2013-2014 Veteran of the Year: Lee Quarcelino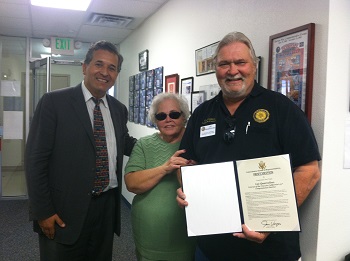 Rep. Vargas presents Lee Quarcelino and his wife Theresa with a proclamation in honor of his service to our country.
It is always an honor to recognize those who have served our nation with courage and distinction. As we commemorated Veterans Day in November 2013, I had the privilege to name Lee Quarcelino as the "Veteran of the Year" for California's 52nd Congressional District.
Lee was born on September 22, 1947 in Owensboro, Kentucky and raised in Clinton, Missouri, where he graduated from high school in 1965. Lee attended Central Missouri State College, was subsequently drafted into the U.S. Army, and later signed up for the U.S. Navy in 1966, during the Vietnam Era. After completing boot camp, he was transferred to the Naval Air Station Cubi Point in the Philippines where he was a military police officer. He was then assigned to temporary active duty to the Master-at-Arms in Da Nang, Vietnam, during which he escorted military prisoners to the Philippines for transport back to the U.S.A. He spent his last 8 months in the Navy stationed on the USS Bainbridge. Lee retired from Peabody Coal as a manager after working there for 33 years. He later spent 10 years at the US Fish and Wildlife Service and is currently working as Duty Supervisor at his local elementary school district.
Lee uses his experiences as a veteran to serve in the Veterans Employment Council as Veterans Advisor for Ryan Kelly of the Imperial County Board of Supervisors. Lee is currently the Vice Commander for the American Legion Department of California representing Area 5, and District 22 Commander for the Veterans of Foreign Wars. He serves on the Veterans Advisory Committee, the Employment Development Department's Veterans Employment Committee, and organizes an annual Veterans Day celebration at the veterans memorial wall in his current hometown of Brawley, CA.
I would like to thank Lee for his continued service to our country and for his outstanding dedication and accomplishments in the veterans community.
Local VA Facilities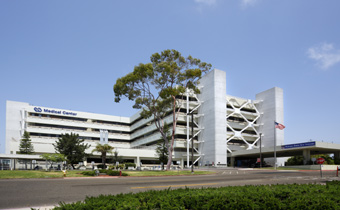 VA Medical Center (serving San Diego and Imperial Counties)
https://www.va.gov/san-diego-health-care/locations/jennifer-moreno-department-of-veterans-affairs-medical-center/
3350 La Jolla Village Drive
San Diego, CA 92161
858-552-8585
800-331-8387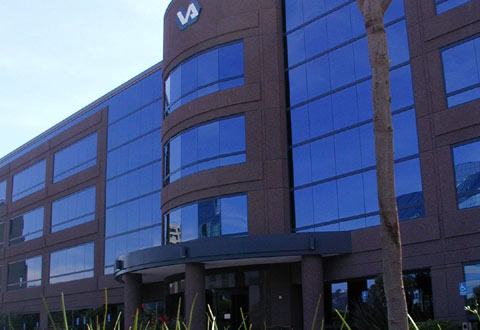 VA Regional Office & Clinic (serving Imperial, Orange, Riverside and San Diego Counties)
https://benefits.va.gov/sandiego/
8810 Rio San Diego Drive
San Diego, CA 92108
619-400-5000
800- 827-1000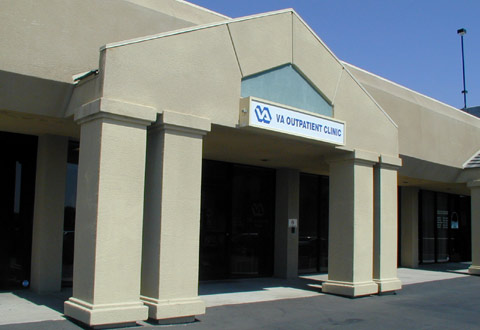 VA Chula Vista Clinic
https://www.va.gov/san-diego-health-care/locations/chula-vista-va-clinic/
353 H Street
Chula Vista, CA 91910-5501
619-409-1600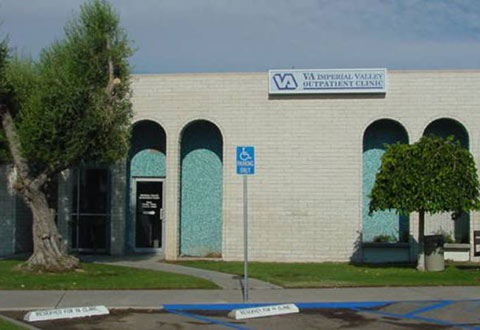 VA Imperial Valley Clinic
https://www.va.gov/san-diego-health-care/locations/imperial-valley-va-clinic/
1600 South Imperial Avenue
El Centro, CA 92243
760-352-1506
VA Benefits Office
Naval Station San Diego
Dolphin Alley, Bldg. 270
619-230-0393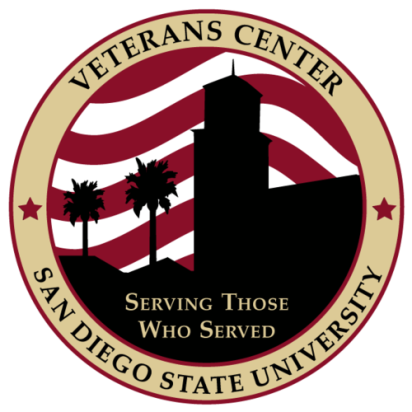 VA Benefits Office
San Diego State University, Student Service West
5500 Campanile Drive
San Diego, CA 92182
619-594-2444
veterans@sdsu.edu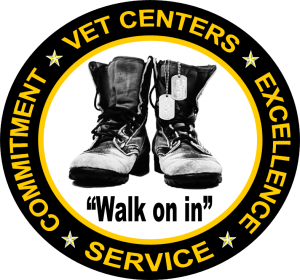 Vet Center
https://www.va.gov/directory/
2790 Truxtun Road, Suite 130
San Diego, CA 92106
858-642-1500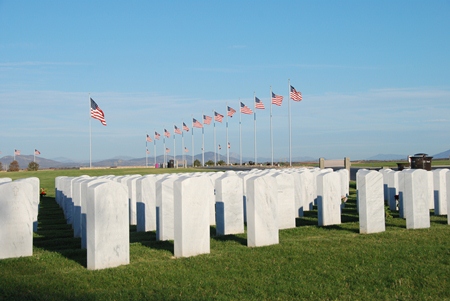 Miramar National Cemetery
https://www.cem.va.gov/cems/nchp/miramar.asp
5795 Nobel Drive
San Diego, CA 92122
858- 658-7360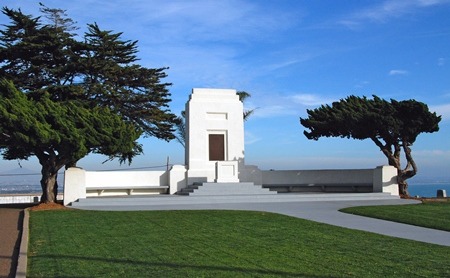 Fort Rosecrans National Cemetery
https://www.cem.va.gov/cems/nchp/ftrosecrans.asp
P.O. Box 6237
Cabrillo Memorial Drive
San Diego, CA 92106
Veterans Affairs Benefits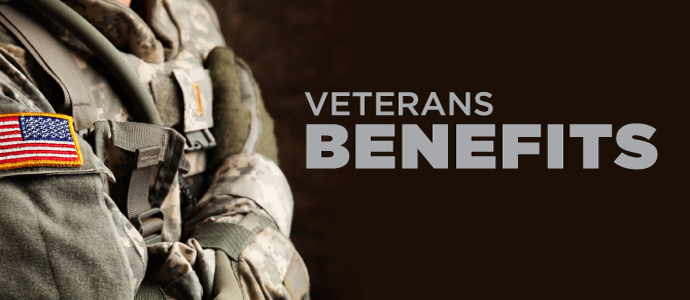 The VA offers benefits that can improve the lives of veterans and their families. Some benefits may also be available to active-duty service members. Contact the VA to learn about disability compensation, education and employment services, health care, home loans, and memorial benefits. Veterans can also sign up to receive VA updates and apply for benefits online.

eBenefits is a joint VA/Department of Defense web portal that provides resources and self-service capabilities to veterans, service members, and their families to research, access and manage their VA and military benefits and personal information.
eBenefits uses secure credentials to allow access to personal information and gives users the ability to perform numerous self-service functions. It also provides a list of links to other sites that provide information about military and veteran benefits. It is an essential way for veterans, service members, and their families to receive access to and service from the VA and DoD.
eBenefits is located at www.ebenefits.va.gov. Before you are able to use the system you must register for an eBenefits account. You can choose from two levels of registrations -- basic and premium. To register for an eBenefits account, you must be listed in the Defense Enrollment Eligibility Reporting System (DEERS) and first obtain a DoD Self Service (DS) Logon.
Note: If you attempt to register and are informed you have no DEERS record, VA will first need to verify your military service and add you to DEERS. This is most likely for veterans who served prior to 1982. Individuals should contact a VA Regional Office for assistance in being added to DEERS.
Important Links:
VA Benefits Questions: 800-827-1000
Medical Benefits

VA operates the nation's largest integrated health care system with more than 1,500 sites of care, including hospitals, community clinics, community living centers, domiciliaries, readjustment counseling centers, and various other facilities.
Basic Eligibility: A person who served in the active military, naval, or air service and who was discharged or released under conditions other than dishonorable may qualify for VA health care benefits. Reservists and National Guard members may also qualify for VA health care benefits if they were called to active duty (other than for training only) by a Federal order and completed the full period for which they were called or ordered to active duty.
Enrollment: For most veterans, entry into the VA health care system begins by applying for enrollment. Veterans can now apply and submit their application for enrollment (VA Form 1010EZ), online at https://www.va.gov/health-care/apply/application/introduction.
If assistance is needed while completing the on-line enrollment form, an online chat representative is available to answer questions Monday - Friday between 8 a.m. and 8 pm EST. Veterans can also enroll by calling 1-877-222-VETS (8387) Monday through Friday, 8 a.m. to 8 p.m. EST, or at any VA health care facility or VA regional benefits office. Once enrolled, veterans can receive health care at VA health care facilities anywhere in the country.
Important Links:
VA Health Care Questions: 877-222-8387
Veterans with Service-Connected Disabilities
Disability compensation is a monetary benefit paid to veterans who are disabled by an injury or illness that was incurred or aggravated during active military service. These disabilities are considered to be service connected. For additional details on types of disability claims and how to apply, go to https://benefits.va.gov/BENEFITS/factsheets.asp#BM2
Monthly disability compensation varies with the degree of disability and the number of eligible dependents. Veterans with certain severe disabilities may be eligible for additional special monthly compensation (SMC). Disability compensation benefits are not subject to federal or state income tax.
The payment of military retirement pay, disability severance pay and separation incentive payments, known as Special Separation Benefit and Voluntary Separation Incentive, may affect the amount of VA compensation paid to disabled veterans.
To be eligible for compensation, the veteran must have been separated or discharged under conditions other than dishonorable.
Important Links:
Education and Training

Post-9/11 GI Bill: The Post- 9/11 GI Bill is an education benefit program for servicemembers and veterans who served on active duty after September 10, 2001. Benefits are for training pursued on or after August 1, 2009. No payments can be made under this program for training pursued before that date. Approved training under the Post-9/11 GI Bill includes graduate and undergraduate degrees, vocational/technical training, on-the-job training, flight training, correspondence training, licensing and national testing programs, and tutorial assistance.
For more information, please visit www.gibill.va.gov/ or call 1-888-GI-BILL-1 (1-888-442-4551).
Marine Gunnery Sergeant John David Fry Scholarship: This scholarship entitles children of those who die in the line of duty on or after Sept. 11, 2001, to use Post-9/11 GI Bill benefits. For more information on eligibility requirements, please visit: https://www.va.gov/education/survivor-dependent-benefits/fry-scholarship/
VetSuccess.gov: The Department of Veterans Affairs provides veterans with employment and transition assistance through the VetSuccess.gov website. VetSuccess.gov is a veteran-centric tool, providing a number of employment and transition resources. Veterans can access VetSuccess.gov to: (1) browse job listings; (2) post resumes; and (3) apply for positions.
Veterans' Educational Assistance Program (VEAP): VEAP is available if you elected to make contributions from your military pay to participate in this education benefit program. Your contributions are matched on a $2 for $1 basis by the Government. You may use these benefits for degree, certificate, correspondence, apprenticeship/on-the-job training programs, and vocational flight training programs. In certain circumstances, remedial, deficiency, and refresher training may also be available. For more information, please visit https://www.va.gov/education/other-va-education-benefits/veap/
Work-Study Program: If you're a full-time or 3/4-time student in a college degree, vocational, or professional program, you can "earn while you learn" with a VA work-study allowance. To apply, please visit https://www.vba.va.gov/pubs/forms/VBA-22-8691-ARE.pdf
Important Links:
Burial and Memorial Services
Burial in a VA national cemetery is available for eligible veterans, spouses and dependents at no cost and includes the gravesite, grave-liner, opening and closing of the grave, a headstone or marker, and perpetual care as part of a national shrine. For veterans, benefits may also include a burial flag (with case for active duty) and military funeral honors.
For more information, please visit https://www.cem.va.gov/
Dependent and Survivor Benefits
Civilian Health and Medical Program of the Department of Veterans Affairs (CHAMPVA): Under CHAMPVA, certain dependents and survivors can receive reimbursement for most medical expenses – inpatient, outpatient, mental health, prescription medication, skilled nursing care and durable medical equipment.
For additional information, contact Purchased Care at the VA Health Administration Center, CHAMPVA, P.O. Box 469028, Denver, CO 80246, call 1-800-733-8387 or visit https://www.va.gov/health/.
Death Gratuity Payment: Military services provide payment, called a death gratuity, in the amount of $100,000 to the next of kin of servicemembers who die while on active duty (including those who die within 120 days of separation) as a result of service-connected injury or illness.
If there is no surviving spouse or child, then parents or siblings designated as next of kin by the servicemember may be provided the payment. The payment is made by the last military command of the deceased. If the beneficiary is not paid automatically, application may be made to the military service concerned.
Survivors Pension: VA provides pension benefits to qualifying surviving spouses and unmarried children of deceased veterans with wartime service. Survivors pension provides a monthly payment to bring an eligible person's income to a level established by law. To be eligible, spouses must not have remarried and children must be under age 18, or under age 23 if attending a VA-approved school, or have become permanently incapable of self-support because of disability before age 18. Surviving spouses and children must have qualifying income.
Survivors' and Dependent's Educational Assistance: Benefits may be awarded for pursuit of associate, bachelor, or graduate degrees at colleges and universities; independent study; cooperative training study abroad certificate or diploma from business, technical or vocational schools, apprenticeships, on-the-job training programs; farm cooperative courses; and preparatory courses for tests required or used for admission to an institution of higher learning or graduate school.
Appeals of VA Claims Decisions
Veterans and other claimants for VA benefits have the right to appeal decisions made by a VA regional office, medical center or National Cemetery Administration (NCA) office. Typical issues appealed are disability compensation, pension, education benefits, recovery of overpayments, reimbursement for unauthorized medical services, and denial of burial and memorial benefits. A claimant has one year from the date of the notification of a VA decision to file an appeal. The first step in the appeal process is for a claimant to file a written notice of disagreement with the VA regional office, medical center or national cemetery office that made the decision.
The Board of Veterans' Appeals: The Board of Veterans' Appeals makes decisions on appeals on behalf of the Secretary of Veterans Affairs. Decisions made by the Board can be found at https://www.bva.va.gov/. The pamphlet, "Understanding the Appeal Process," is available on the website or may be requested by writing to:
Mail Process Section (014), Board of Veterans' Appeals
810 Vermont Avenue, NW
Washington, DC 20420.
U.S. Court of Appeals for Veterans Claims: A final Board of Veterans' Appeals decision that does not grant a claimant the benefits desired may be appealed to the U.S. Court of Appeals for Veterans Claims. The court is an independent body, not part of the Department of Veterans Affairs.
Published decisions, case status information, rules and procedures, and other special announcements can be found at www.uscourts.cavc.gov/. The court's decisions can also be found in West's Veterans Appeals Reporter, and on the Westlaw and LEXIS online services. For questions, write the Clerk of the Court,
625 Indiana Ave. NW, Suite 900
Washington, DC 20004
202-501-5970.
Homeless Veterans and Crisis Line: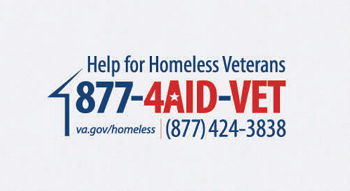 VA's homeless programs constitute the largest integrated network of homeless assistance programs in the country, offering a wide array of services to help veterans recover from homelessness and live as self-sufficiently and independently as possible.
The National Call Center for Homeless Veterans (NCCHV) assists homeless veterans, at-risk veterans, their families and other interested parties with linkages to appropriate VA and community-based resources. The call center provides trained VA staff members 24 hours a day, seven days a week to assess a caller's needs and connect them to appropriate resources. The call center can be accessed by dialing 1-877-4AID VET (1-877-424-3838).
VA San Diego Homeless Coordinator
Mission Valley Outpatient Clinic
8810 Rio San Diego Dr.
HCHV Program, Ste. 2200
San Diego, CA 92120
(619) 400-5167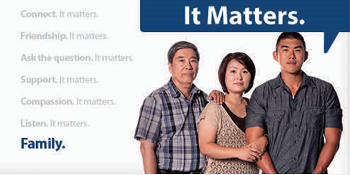 The professionals at the Veterans Crisis Line are trained and experienced in helping veterans of all ages and circumstances. Many of the responders are veterans themselves and understand what veterans and their families and friends have been through and the challenges veterans of all ages and service eras face. Veterans and their loved ones can call 1-800-273-8255 and PRESS 1, chat online, or send a text message to 838255 to receive confidential support 24 hours a day, 7 days a week, and 365 days a year.
https://www.va.gov/homeless/nationalcallcenter.asp
Important Links:
Benefits Provided by Other Federal Agencies
USDA Provides Loans for Farms and Homes: The U.S. Department of Agriculture (USDA) provides loans and guarantees to buy, improve or operate farms. Loans and guarantees are generally available for housing in towns with a population up to 20,000. Applications from veterans have preference.
For further information, contact Farm Service Agency or Rural Development, USDA, 1400 Independence Ave., S.W., Washington, DC 20250, or apply at local Department of Agriculture offices, usually located within the local county administration.
Veterans Receive Naturalization Preference: Honorable active-duty service in the U.S. armed forces during a designated period of hostility allows an individual to naturalize without being required to establish any periods of residence or physical presence in the United States. A servicemember who was in the United States, certain territories, or aboard an American public vessel at the time of enlistment, re-enlistment, extension of enlistment or induction, may naturalize even if he or she is not a lawful permanent resident.
For information, the U.S. Citizenship and Immigration Services has developed a web page, www.uscis.gov/military, that contains information and links to services specifically for the military and their families. Members of the U.S. military and their families stationed around the world can also call USCIS for help with immigration services and benefits using a dedicated, toll-free help line at 1-877-CIS-4MIL (1-877-247-4645).
Small Business Administration (SBA): Veterans interested in entrepreneurship and small business ownership should look to the U.S. Small Business Administration's Office of Veterans Business Development (OVBD) for assistance. OVBD conducts comprehensive outreach to veterans, service-disabled veterans, and reservists of the U.S. military. OVBD also provides assistance to veteran- and Reservist-owned small businesses. SBA is the primary federal agency responsible for assisting veterans who own or are considering starting their own small businesses.
For more information, go to https://www.sba.gov/about-sba/sba-locations/headquarters-offices/office-veterans-business-development.
San Diego SBA District Office
550 West C Street Suite 550
San Diego, CA 92101
619-557-7250
Social Security Administration: Monthly retirement, disability and survivor benefits under Social Security are payable to veterans and dependents if the veteran has earned enough work credits under the program. For information, call 1-800-772-1213 or visit https://www.ssa.gov/.
Other Important Links:
Veterans Constituent Services
As your Congressman, I am committed to providing our nation's veterans with the highest quality service. I am honored by the opportunity you have given me to represent you and I look forward to continuing working together to better our community. If I can be of any assistance, please do not hesitate to contact one of my offices. My office can assist veterans in navigating the federal government in the following areas:
VA Health Care Benefits
VA Pensions
Home Loan Guaranty
VA Life Insurance
Burial and Memorial Benefits
Transition Assistance
Dependent and Survivor Health Care
Appeals of VA Claims Decisions
Military Medals and Records (including corrections)
To request assistance, please fill out the Casework Authorization Form and return to:
Office of Congressman Juan Vargas
Attn: Director of Casework
333 F Street, Suite A
Chula Vista, CA 91910
Fax: 619-422-7290